Latent Class Analysis in Social Science Research
Part of the ICPSR Summer Workshops at UC Berkeley
August 7, 2017
to
August 11, 2017
PDT
Matrix is located on the 8th floor of Barrows Hall, on the UC Berkeley campus, near Telegraph and Bancroft Avenues, just up the hill from Sather Gate. There are entrances at both ends of the building, but only one of the elevators on the eastern side goes directly to the 8th floor. You can alternatively take the stairs to the 7th floor and walk up the stairs.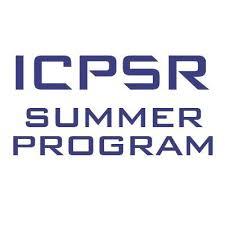 This five-day workshop begins with an introduction to latent variable modeling (LVM), a comprehensive applied statistical methodology that includes latent class analysis (LCA) as a special case. The connection of LCA to the closely related statistical frameworks of factor analysis, item response modeling, and latent profile analysis is thereby underscored. A brief introduction to the highly popular LVM software Mplus is then provided. This workshop then attends to issues pertaining to handling of missing data, which may be seen as a rule rather than exception in applications of latent class analysis.
Instructor: Tenko Raykov, Michigan State University
Part of the Interuniversity Consortium for Political and Social Research (ICPSR) Summer Program in Quantitative Methods of Social Research.
Click here to register and obtain further information.
Questions? Contact Eva Seto at evaseto@berkeley.edu.