Ten Years of Global Metropolitan Studies at Berkeley: A Symposium
April 3, 2017
to
April 4, 2017
PDT
Matrix is located on the 8th floor of Barrows Hall, on the UC Berkeley campus, near Telegraph and Bancroft Avenues, just up the hill from Sather Gate. There are entrances at both ends of the building, but only one of the elevators on the eastern side goes directly to the 8th floor. You can alternatively take the stairs to the 7th floor and walk up the stairs.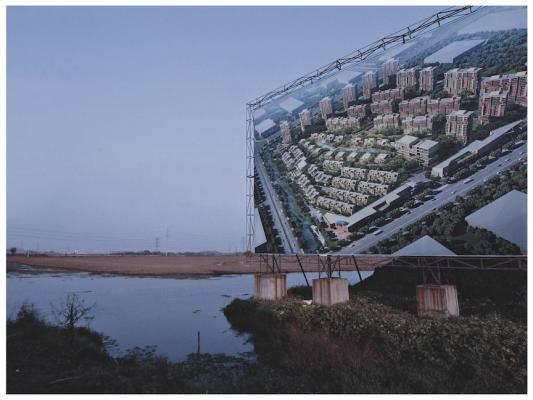 Global Metropolitan Studies sprang to life during a decade of major transformations not only in cities around the world but also in how we study cities. The implications of global urbanization are widespread: from environmental challenges to entrenched patterns of segregation to new configurations of politics and social movements. UC Berkeley created GMS in 2004 as a New Initiative Center to promote multidisciplinary doctoral-level education and research on global urbanization. In 2009, the program became a Designated Emphasis, or Ph.D. minor. Since this program's inception, 61 doctoral students have enrolled in the Designated Emphasis and 34 have graduated. We celebrate these accomplishments in this two-day symposium where we bring together GMS alumni, current and former directors, affiliated faculty, and current students to discuss and debate what has emerged in the field and to anticipate new directions in the field.
This symposium is free and open to the public. Please RSVP here if you would like to attend.
Agenda
Monday, 3 April 2017
9:30AM-10:00AM: Breakfast
10:00AM-10:30AM: Opening Remarks - Teresa Caldeira and Joan Walker, GMS Co-directors
10:30AM-12:30PM: Panel 1: Knowledge Production and the Re-imagining of Global Metropolitan Studies
Chair: Teresa Caldeira, University of California, Berkeley, GMS-Co-director
Gautam Bhan, Indian Institute for Human Settlements: What Must Be Our Urban Question? Reflections on Contemporary Urban Knowledge from Delhi
Ricardo Cardoso, New York University, Atlantic Metropolitan Studies: Contemporary Lineaments of an Elapsed Field
Joseph Godlewski, Syracuse University, Contending with Post-Truth Politics, Anti-Planning, and Occult Urbanism
Ryan Centner, London School of Economics, The Spatial Politics of "The Middle"
12:30PM – 1:15PM: Lunch
1:15PM-3:00PM: Panel 2: Infrastructure and Critique – Part 1 
Chair: Peter Evans, UC Berkeley Professor Emeritus, Former GMS Director
Hun Kim, ISEAS-Yusof Ishak Institute: Infrastructures of Infrastructure in Ho Chi Minh City
Mona Damluji, University of California, Santa Barbara: Cultural Infrastructures of Everyday Life
Julie Gamble, Univerisdad San Francisco de Quito: Playing on the Urban Street: Gender, Risk, and Transit Infrastructure in Quito, Ecuador
3:00PM-3:15PM: Break 
3:15PM-5:00PM: Panel 3: Infrastructure and Critique – Part 2
Chair: Elizabeth Deakin, UC Berkeley Professor Emerita; Former GMS Director
Sergio Montero, Universidad de Los Andes: Leveraging Bogotá: Sustainable Urban Development, Global Philanthropy and the Increased Speed of Urban Policy
Oscar Sosa Lopez, University of California, Berkeley: Climate Adaptation, Green Infrastructure and Urban Citizenship: Insights from Mexico City
John Stehlin, University of California, Berkeley: Vernacular Mobilities and the Biopolitics of Urban Data: The Formalization of Bicycle Infrastructure in North America
5:15PM: Ananya Roy, University of California, Los Angeles; Former GMS Director
Tuesday, 4 April 2017
9:30AM-10AM: Breakfast
9:00AM-11:00AM: Panel 4: City Making, Urban Citizenship, and New Configurations of the Political
Chair: James Holston, University of California, Berkeley; Former GMS Director
Jennifer Tucker, University of New Mexico: Deal-making, Livelihood and Urban Rights
António Tomás, African Centre for Cities, University of Cape Town: Local Political Dynamics as Counter-movements: Municipal Concerns and the Reconfiguration of the Political in Angola
Saima Akhtar, Yale University: Waging Love: Water Rights and Urban Activism in Detroit
Sara Hinkley, University of California, Berkeley: Workers of the City, Unite!
11:00AM-11:15AM: Break
11:15AM-1:15PM: Panel 5: Land Commodification, Urbanization, and New Forms of Uncertainty and Spectacle
Chair: Richard Walker, UC Berkeley Professor Emeritus; Former GMS Director
Jia-Ching Chen, University of California, Santa Barbara: Rural Revanchism?: State-led Spatial Restructuring, Land Commodification and Class Making in China
Alex Schafran, University of Leeds: The Urban as an Economic Sector
Matt Wade, University of California, Berkeley: Spectral Time, Archipelagic Utopias, and Planning in the Age of Climate Apocalypse
Kah-Wee Lee, National University of Singapore: Casino Urbanisms: Networks of Profit and the Architectural Fix
1:15PM-2:00PM: Lunch
2:00PM-3:30PM: Final Round Table Discussion: Future Trends in Global Metropolitan Studies, GMS Co-directors Past and Present; and All Participants
Photo by Jia-Ching Chen